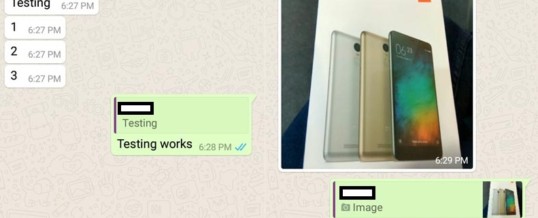 WhatsApp is continuously updating new features on its messaging platform. Each version has something new added. As for now, we are still waiting for the video chat option to start, but it seems to take a while as the developers are still working on the same to probably optimise it for audio, video and data. But for now, the beta version of WhatsApp (v2.16.118) for Android has seen a new feature being added — the quote feature. Soon, the final release will also include the same feature.
So how does this quote and reply thing work? When you select any message in any conversation – be it a text or media message in a one-on-one or group chat – you see a Reply button at the top of the screen among the different options to delete and star and forward. Tap it and the quoted message will show up as a preview on top of the text entry box where you can add your reply. You can tap the x button to remove the quote if you change your mind.
The new WhatsApp feature basically allows users to add context to a message, wherever it is needed. Facebook owned WhatsApp is trying to make its app simpler for users by adding the ability to refer to old messages.
Recently, a report also suggested that WhatsApp will be soon rolling out GIF support for its users.
Share