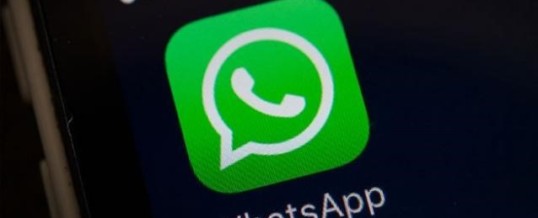 After launching the much-anticipated video-calling feature on its stable channel, WhatsApp is testing a feature to enhance its video playback mechanism.
When you receive any video from friends or the multiple groups, you only get a thumbnail and an option to download the video. If you haven't set media to auto-download, that is. It is only after the video is completely downloaded that you can watch it. Many times we realize after downloading a video, that it wasn't worth our time and head to the gallery section to delete it. But now we can take that decision much quicker.
The new video streaming feature on WhatsApp for Android beta will use your Wi-Fi or cellular data to buffer a shared video, while it's still in the downloading process in the background. Earlier, WhatsApp users had to wait until a video gets completely downloaded to watch it – depending upon WhatsApp auto-download setting. We tested the feature on WhatsApp for Android beta v2.16.354.
Unlike the regular WhatsApp app, where you see a Download button, the beta app will have a Play icon atop the video. Hitting play will start the download in the background, and start playing the video inside WhatsApp. You can see the video buffering as you play it, just like with YouTube
As we mentioned, this feature is confined only to beta testers of WhatsApp for Android. To become a beta tester, sign up on Google Play. WhatsApp users on iOS will have to wait for the feature to arrive on their platform. Notably, the feature only works if the video is shared by a WhatsApp for Android beta user, and if a regular user shares a video, only the download option will show on the video.
Share