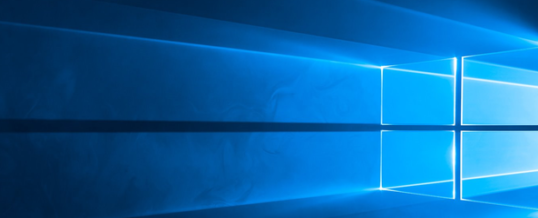 You must have already upgraded to windows 10 by now. Your job isn't done once you've got it installed, however, because there are a few things you need to make sure you take care of right away.
1. Disable Wi-Fi Sharing
Windows 10 is set by default to share your Internet connection with others via Wi-Fi. It is wise to disable the feature if you are not interested in sharing your connection at the moment.
Do to this, click on the task bar or Start Menu then open the "Settings" app and choose "Change Wi-Fi settings." From there, click "Manage Wi-Fi settings" and uncheck all boxes under the "For networks I select, share them with" option. You should also toggle off from "Connect to suggested open hotspots" and "Connect to networks shared by my contacts" options.
2. Check for Updates and its settings
Once the upgrade process is completed, I suggest you open the Start Menu and click on Settings to open the Settings app. Next click on Update and Security. Here under Windows Update, click on Check for updates button. There may be more updates – especially some new features device drivers that your system may want to download.
Let the download and installation complete and then restart you computer. Wait for a while and let all the system processes complete their job and settle down. Again open Windows Update settings. Ensure that you are not set to get Insider Builds. Under Advanced settings, you may want to change the default Automatic Restart to Notify to schedule restart. Also decide if you want to Defer Updates.
3. System Protection
By default, the System Protection for Windows 10 is turned off. To re-enable System Protection, you need to open an Explorer window then right click on "This PC" option and choose "Properties." Choose "System Protection" found in the left pane of the window and then select "C:" drive in the dialog box that opens. Select "Turn on system protection" from the "Configure" button.
Enabling System Protection will allow users to undo a Windows Update in case a future update contains a serious bug that can be detrimental to the system.
4. Check whether your antivirus software running?
Check if your security software is activated and working. My third-party security suite, along with a few other software, was deactivated. I had to reinstall them. If you use the built-in Windows Defender, you may need to configure Windows Defender settings, update it manually the first time and run a full-scan.
5. Create a PIN Login for Microsoft Account
To create a PIN, simply go to Start and click on "Settings." From there choose "Accounts" then click on "Sign-in options." Click the Add button below "PIN" and follow the on-screen instructions.
Remember that in creating a strong PIN, it must be easy for you to remember and it must contain at least four digits to discourage others from guessing it.
6. Check the Action Centre
Windows 10 also displays important system notifications in a different way and you'll now find them in the Action Centre — click the speech bubble icon on the Notification Area to open this. Important notifications appear at the top of this list, with new email and other alerts below.
Click any notification to see more information about it, or click Clear all at the top of the window to remove them. If you see any notifications about application or driver updates here, it's worth seeing if they can be installed to address any potential Windows 10 compatibility issues you might face.
7. Customize Windows 10 Look
For a more personalized desktop that reflects your mood and personality, simply right-click on an empty part of the Desktop then select "Personalize" from the menu that pops up. Choose from options that allow you to change and tweak background, colors, login screen and the Start menu.
8. Check the Windows 10 privacy settings
If you used the Express settings option when installing Windows 10, it's worth reviewing its default security settings to check that you're happy with them. You'll find them at Start > Settings > Privacy — just click each entry in the left of the window to see more.
Switching off some of these settings will affect how Windows 10 works, so be sure to read each explanation carefully before changing it. You should also review which apps have access to certain personal data, rather than just switch off that data altogether. For example, enabling Camera will be useful for certain applications, but you may not want the Microsoft Edge web browser to have access to it.
9. Sign up for a Microsoft account
Windows 10 works best when you sign in with an online Microsoft account. You don't need internet access for this to work and you can use an existing email address, but it saves certain Windows settings when you are online and helps beef up security. If you've upgraded from Windows 7, you'll still be using a 'local' account, while Windows 8 upgraders may already have a Microsoft account.
Whatever the case, check your account settings by choosing Settings from the Start menu and then Accounts. Under the Your account section, click Sign in with a Microsoft account instead and follow the on-screen instructions to sign in with, or create a new, account. You won't lose any settings by switching to a Microsoft account.
10. Revert to – or remove – your previous version of Windows
If Windows 10 turns out not to be to your liking, all is not lost. Go to Start > Settings > Update & Security > Recovery and choose the Go back to Windows 7/8 option. You'll have this option for a month after upgrading to Windows 10, after which your old Windows files will be deleted to free up space on your hard drive.
Alternatively, if you're happy to stick with Windows 10 and need to reclaim some hard drive space sooner rather than later, go to Start > Settings> System > Storage and click the hard drive below Storage in the main window. When the Storage usage list appears, scroll down the list and click Temporary files. Look for the Previous versions of Windows entry and click the Delete previous versions button below it — you'll also see how much hard drive space this will save.
After you've done all the above-recommended checks and updates, you can go ahead and explore Windows 10 to your heart's desire.
Share