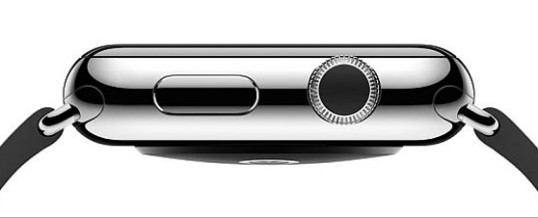 Apple on Monday launched an official program for companies to develop third-party bands for the Apple Watch. As noted by 9to5Mac, a website just popped up on Apple's developer portal called 'Creating Bands for Apple Watch,' and it offers up details on a new 'Made for Apple Watch' program.
On the site, Apple explains that Watch bands are "easily changed with simple release buttons and lugs that secure the band to the Apple Watch case." A set of guidelines and a lug profile are provided for those that want to create custom bands, and Apple says official Watch lugs will be available soon.
As you'd expect, Apple's guidelines are incredibly stringent. Here a few, for example:
Bands for Apple Watch must integrate two lugs that mate with the Apple Watch Band Interface
Bands must not integrate magnetic chargers.
Bands and lugs should pass a 72 hour salt mist test as specified in ASTM B117 with no visible corrosion
Bands for Apple Watch must comply with applicable environmental regulations in the regions in which such bands are to be sold, and any applicable substance or material restrictions.
Share