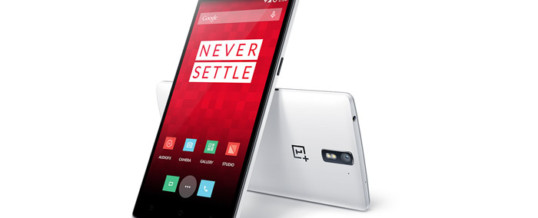 The word's out, the OnePlus One has heard it too, that thing about India being the Mecca for Chinese handset makers as well as anyone else interested in selling their smartphones for cheap here. Following on the heels of Xiaomi, OnePlus is set to bring its CyanogenMod-equipped device into the country.
The 16GB could retail for under Rs 20,000 and close to Rs 18,000, which would put it directly against the Mi 3. The 16GB model is probably the only variant that will hit India, considering there are no 64GB Android phones in the market.
OnePlus One main specs:
– Quad core 2.5GHz Snapdragon 801 processor
– 5.5-inch 1080p resolution touchscreen
– Android v4.4.2 KitKat (CyanogenMod 11S)
– 3GB RAM, 16GB/64GB memory options
– 13MP Exmor IMX 214 camera on rear, 5MP webcam
– 3100mAh Li-polymer battery
And there is criticism too, with the way the company has handled the invite-only system, which means you can only buy the One if you have an invitation. That sounds needlessly complicated and will not work in a market like India, where new brands are coming nearly every week. With options aplenty, we really doubt people would wait around for an invite to buy the OnePlus One. Not unless the price is Mi 3-esque.
Share