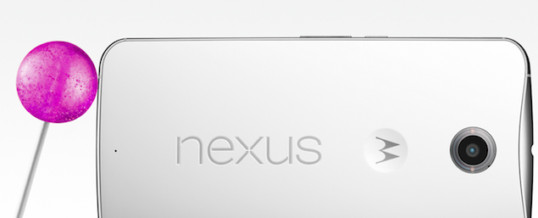 Google has unveiled its latest Nexus 6 phone and Nexus 9 tablet which runs on the latest Android 5.0 called Lollipop.
Nexus 6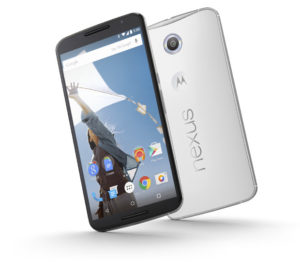 The Nexus 6 has a 6-inch (5.96, to be exact) Quad HD display which is bigger than the iPhone 6 Plus which has a 5.5inch display. Quad HD display means there are four times the number of pixels on a standard HD display. This should render greater detail in images and web pages. It also has a dual front-facing stereo speaker with a 13Mp camera with built-in optical image stabilisation and a 2MP front camera.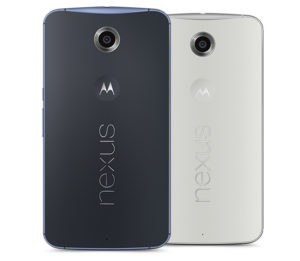 The phone has a huge 3220mAh battery and features a Turbo Charger accessory, which promises to add an extra six hours of use with just 15 minutes of charging. The phone also supports wireless charging. It runs on a 2.7GHz quad-core Qualcomm Snapdragon 805 with Adreno 420 GPU, backed by 3GB of Ram.
The phone does not have a SD card slot but comes with a choice of 32GB or 64GB of internal space.
Nexus 9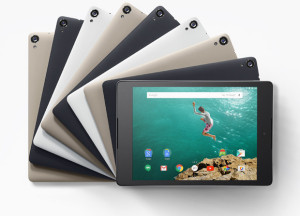 The Nexus 9 has a 8.9inch IPS LCD display with 4:3 aspect ratio and 2048×1536 resolution. It sports a soft-grip back and a thin bezel with brushed metal sides. The tablet will be available in three different colours: black, beige and white.
Inside is a 2.3GHz nVidia Tegra K1 64-bit quad-core chip, 2GB of RAM, Kepler DX1 GPU and either 16- or 32GB of storage. HTC BoomSound speakers – as seen in the HTC One M8 – offer immersive, distortion-free sound.
Like the Nexus 7 and 10 before it, the Nexus 9 has a soft-touch plastic back. It steps things up a bit, though, with the addition of "brushed metal" sides for a frame. The Nexus 9 features an 8Mp rear camera and a 1.6MP front camera. For a better movie-watching experience, there are dual front-facing speakers from HTC.
Backing the device is a 6700mAh battery, which, the company claims, can deliver up to 9.5 hours of browsing time; video playback time of up to 9.5 hours, and a standby time of 30 days for the Wi-Fi model.
A keyboard is sold separately, which snaps to the Nexus 9 via magnets and allows you to alter the typing position. Using this, the Nexus 9 folds into two different angles and rests securely on your lap like a laptop.
The Nexus 9 will go on sale on 3 November, and will be available to pre-order from 17 October (Friday). It is expected to hit the stores on November 9. The new Nexus tablet has been priced at $399 (roughly Rs. 24,500) for the 16GB Wi-Fi model; $479 (approximately Rs. 29,500) for 32GB Wi-Fi model, and $599 (approximately Rs. 37,000) for the 32GB LTE mode that also supports penta-band HSPA+ along with quad-band GSM/ EDGE and CDMA.
A factory unlocked Google Nexus 6 with 32GB storage will cost $649 (approximately Rs. 40,000), the same that an iPhone 6 costs in the US. The 64GB Google Nexus 6 has been priced at $699 (approximately Rs. 43,000) without a contract.
Share