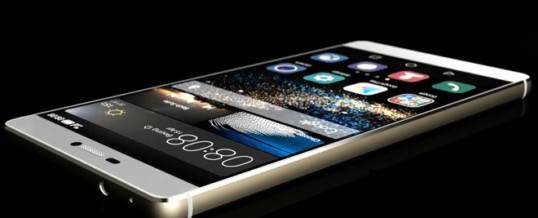 Huawei launched its latest P8 and P8 Max smartphones that aim to take on the flagship devices by Samsung and Apple.
The Huawei P8 is a 5.2-inch, 1080p device, with an octa-core, 64-bit chipset, 3GB of RAM, dual-SIM LTE and a 2,680mAh battery. The rear camera has a 13-megapixel sensor (paired with an 8-megapixel one on the front), and while that sounds like every other Android smartphone camera out there, Huawei puts a lot of emphasis on the phone's photo capabilities. The P8 comes with the ability to take a screenshot using your knuckles.
The P8 sports an all metal unibody design and measures 6.4 mm in thickness and 144 g in weight.
The P8 as well as the P8 Max run the very latest Android 5.0.2 Lollipop out-of-the-box. It's not stock Android though. The company has its proprietary Emotion UI on top.
The Emotion UI that we encountered in the Honor 4X and the Honor 6 Plus, although not the most polished in the business did the job well. We expect the new and improved UI in the P8 to be better, but that's a verdict we will reserve for our full review.
The Kirin 930 chipset is built around the bigLITTLE architecture. Too technical, is it? Simply put, the chipset has been designed to mete out plenty of raw power, but still be light on the battery.
Whether or not, it actually does that in day to day usage, only time can tell. For now, all we can say is that the company is focusing a lot on the battery front with this one, maybe that's the reason it did not opt for a Snapdragon 810 or something else.
Aware that there are people who crave an even bigger phone, Huawei launched an enormous, 6.8-inch variant of the device called the P8max. Besides the screen, whose size definitely crosses from phablet to pure tablet territory, the P8max has a 4,360mAh battery. The rest of the internals are very similar to the smaller P8, but there are some differences, notably the 5-megapixel camera on the front (instead of an 8-megapixel one). Incredibly, while much taller than the P8 (182.7mm vs 144.9mm) the P8max remains extremely thin — 6.8mm
Have something to add to this story? Share it in the comments.
Share