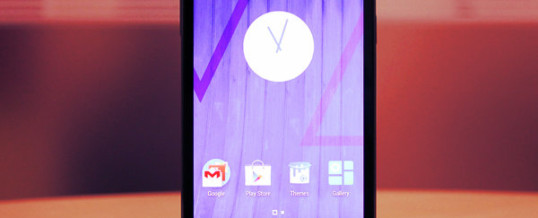 If you're waiting for the next big thing from Yu Televentures, the company has revealed that the Yu Yuphoria smartphone is all set for launch in a couple of weeks. A new teaser
image has been posted on the official Twitter account which shows a date pointing to May 12.
It was just last month that the company finalized the Yu Yuphoria moniker for the smartphone. Up till then, it was merely know by its codename Project Caesar. Based on
hints revealed by the company, we know that the device will be direct competition to the Xiaomi Redmi 2 smartphone. So, basically, we will not be seeing a successor to the
Yu Yureka which goes up against the Redmi Note.
While we don't know what the new Yu smartphone looks like, we've good a good scoop of hardware and software information. The Micromax-backed company has already
confirmed that the phone will run on Android 5.0 Lollipop which will be the new Cyanogen 12 OS also found on the Yureka and OnePlus One devices.
Additionally, we know that there will be a 64-bit processor ticking on the inside and the chip will most likely be a 1.2GHz quad core Snapdragon 410. Also, it's confirmed
that the phone will carry 2GB RAM and 16GB of internal storage. We can only speculate about the other components and from our expectations, the phone should deliver an
HD display of around 5 inches, dual SIM support, 4G LTE and a battery with capacity of 2000mAh or higher.
Share