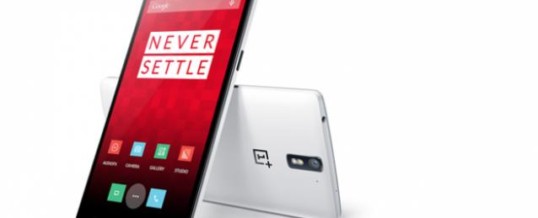 After Xiaomi and Oppo, another Chinese handset maker OnePlus is now gearing up to launch its product in India on December 2. But is this phone really worthy of the near cult following it has in some markets. After the initial teaser, Amazon India has finally listed the OnePlus One on its store. Keeping in line with the global invite system, users in India will receive India-specific invites through OnePlus and Amazon.In. While the OnePlus One is still to officially launch in India, there are strong indications that the price will be under Rs 25,000.
Those who want to buy the device have to get an invite. So we will help you on how to get an invite for OnePlus One. There are quite a few ways to get yourself invited. We are listing a few of them for you.
Users can subscribe to Oneplus One Newsletters on the company's website here.
Using a lucky draw system you can get a chance to win the invite.
Users can take part in contests that are held on Amazon by spotting and clicking on the "One in a 100" contest which is held on select social media websites. Only 1000 users can win an invite using this method.
Users can request a friend who has managed to purchase a OnePlus One smartphone to share an invite with them.
OnePlus will be running lots of marketing campaigns across different social media websites which will help you get the invites. So keep a watch on them and share it with us if you would like.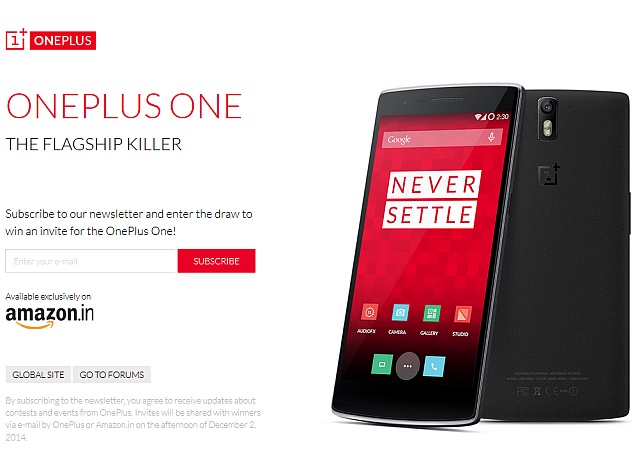 Ok now lets get back to the phone itself. Lets see what it has in store for us.
On the design front the OnePlus One features a grainy back panel which feels good to hold and despite its screen size, it is compact enough to be handled with one hand. The volume and power buttons are conveniently placed besides being extremely subtle when in use.
It has a large 5.5-inch phone, with a great 1080×1920 pixel resolution display. The display comes with Gorilla Glass 3 protection and the same adaptive backlight technology that's seen in some Sharp displays.
It is powered by a 2.5 GHz quad core Qualcomm Snapdragon processor and features a 3GB of RAM is more than enough even if you have ten apps open at a time. Multi-tasking is easy and even with the toughest of tasks the phone does not heat up.
It runs on Cyanogen 11S which is based on Android KitKat but offers much more tweaks and flexible options.
There's a a 13-megapixel rear IMX214 sensor with a six-lens array and f/2.0 aperture that boasts quick shutter speed of only 0.3-seconds. It also comes with a 5-megapixel front-facing camera. The phone, thanks to its powerful processor, also lets you shoot 4K video, which however is not default.
The OnePlus One features a non removable 3100 mAh battery and can easily last till the next day morning which stands proof to its power. We couldn't ask for anything more.
There's no microSD card slot in the phone, and the phone only comes in 16 or 64 GB on-board storage. On the connectivity front it has Wi-Fi 802.11 a/b/g/n/ac, Bluetooth 4.0, and NFC functionality.
To sum it up its a phone that can give any other phone a run for its money considering that it might be priced at around Rs.25,000/-. Only hinderance might be to get your hands on to a phone because of the invite only selling model. Let us know what you think about it in the comments below.
Share