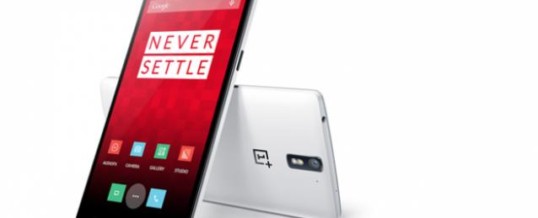 OnePlus One has shared some disappointing news on its official blog. As you already know, the flagship killer will be reaching the country with the widely popular Cyanogen OS aboard. But the platform won't be getting any official support or future updates.
Cyanogen Inc., the maker of OnePlus One's Android ROM, announced that it's now inked a deal with Micromax to exclusively support the latter's upcoming online brand Yu — a direct competitor of Xiaomi — in India.
Based on what we know, the new OS will be based on Lollipop and it'll deliver a lightweight and stable Android experience.
Cyanogen is one of the main reasons a lot of potential customers wanted to get their hands on the smartphone.
For those who didn't know, the OnePlus One is sold with Color OS instead of CyanogenMod in China. Color OS is suppied by its OEM partner Oppo. Good news is that the new OS for OnePlus One will be based on Android Lollipop, and the first community build will be available this month and followed by a production-ready build by Febreuary.
The company will also commit to at least 2 years of support for this new ROM on the OnePlus One.
Share