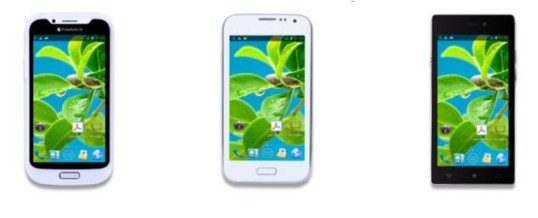 DataWind is planning to launch a Rs 2,000 smartphone in India with free lifetime Internet access. The company plans to launch the device before Diwali that will come bundled with free Internet for life.
The idea doesn't sound commercially viable, but the OEM has apparently got three telecom brands to listen to its idea anyway. No names have been dropped because Datawind's Executive Vice President Rupinder Singh, appears to be reluctant to spill them until the respective deals are inked.
Datawind currently has three smartphones and 5 tablets under its portfolio and is selling 40,000-50,000 devices every month.
Spice has launched Firefox-based Fire One Mi FX1 smartphone for Rs. 2,229 while Intex launched a Aqua 4X, 3G Android smartphone launched at Rs. 2,999. Jivi Mobiles has just launched the JSP 20, which it claims to be the least expensive Android phone at Rs. 1,999.
Coming back to the Rs 2000 low-cost Datawind phone with free lifetime Internet, it will run on Android and fit into a 3.5-inch form factor.
Share