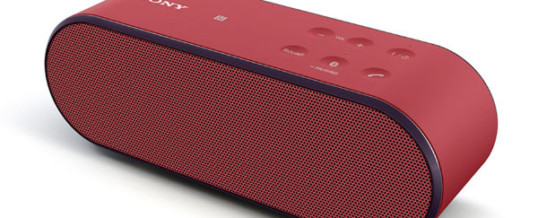 Sony has launched PumpX, a portable speaker for personal entertainment. The device contains two 10W speakers that have support for Bluetooth and NFC as well. Sony claims that the wireless-chargeable speaker has the battery life of five to twelve hours and is capable of delivering music for five hours of continuous use.
The Sony PumpX can also be used as a wireless hands-free unit to make and receive calls, thanks to the addition of a microphone. Audio transmission from a source device is either through Bluetooth or 3.5mm audio-in, while NFC technology is also present to facilitate easy pairing of wireless devices. The virtual surround sound speaker can be charged via USB.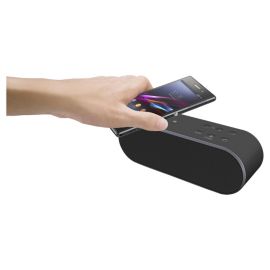 Sporting an ultra-portable design that allows users to bring their music along wherever they go, the new speakers can be used either inside a home or outside. It comes in a rugged versatile design. This device is small enough to fit in your hand but powerful enough to create remarkable sound pressure.
PumpX (SRS-X2) Ultra-compact Wireless Speakers will be available at Sony Center and major electronic stores across India. Coming in Black, White and Red variant, this Sony SRS-X2 carries a price tag of Rs. 7,990 and will be available in the market from March 20th. Along with the speaker, consumer will get a carrying pouch and a charger.
Share