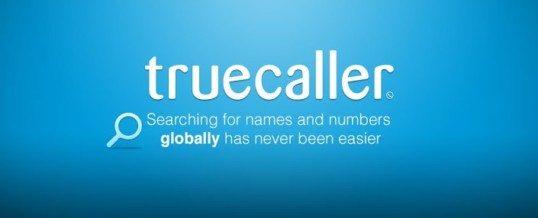 Today morning when I woke up I saw that Trucaller had updated itself on my Android Phone, lets see what Truecaller has in store for us.
First a few quick facts, out of the 100 million users, 45 million are from India with 6 lakh new users signing up for the service every week from the country. Now that is a great support from India for Truecaller.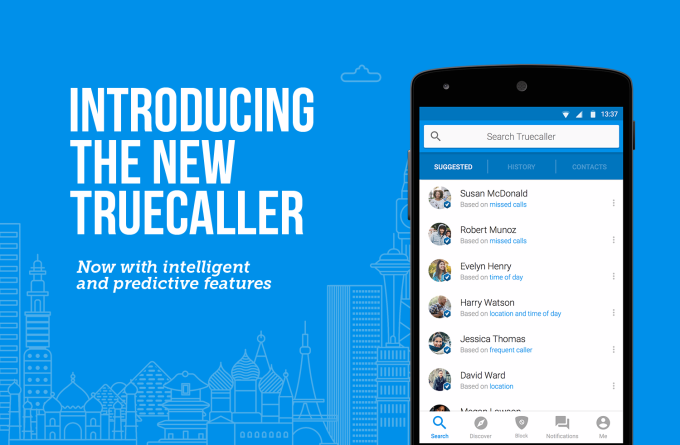 The Swedish company, which raised $60 million in October, helps users identify incoming callers to root out unwanted spam and marketing calls without the pain of having to answer them. Building on those base blocks, today's update introduces predictive features which it believes turns its service into a calling app that supersedes the default option on Android.
If you're new to the platform, it can perhaps best be likened to a global crowdsourced telephone directory. When you register, you can (optionally) open your address book, including names and numbers, to the Truecaller masses. So let's say you have "Vodafone Customer Services" in your address book; other Truecaller users who receive a call from that company — those who don't have that number saved to their own address book already — will see that name pop up on their device should Vodafone ever call them. It draws on information from a myriad of different sources such as Yelp to help verify numbers, too.
For example, if you regularly call your other half when you finish work at 5:30pm, Truecaller will offer that up as a calling suggestion if you are in the app around home-time.
Other new features include keeping your phonebook up-to-date by reeling in data and photos from social media profiles, essentially centralizing all your contacts in one place.
"The more you use it, the smarter it gets, and the app will eventually be able to help do the work of knowing who to call so you no longer have to scroll through unnecessary tabs," the company explained in a statement.
Share