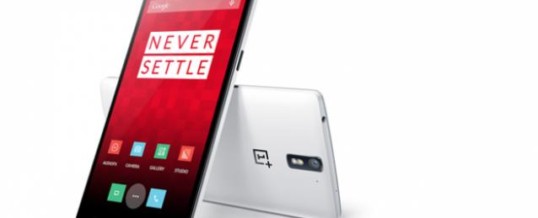 In our last post about the OnePlus One we had told you ways on how to get an invite to purchase the OnePlus One. Today there is a good news, you can get your hands on the phone without an invite. Yes thats true.
OnePlus, as a part of its Black Friday deal, is offering its 'flagship killer' smartphone and a bunch of accessories for the One handset, without any invite system. However, you will need to sign up on the site (no invite necessary) to make your purchase.
Unlike the previous two pre-ordering windows, this is a limited stock offer, meaning that users who miss out on the available units won't be able to "pre-order."
According to the company's website OnePlus One smartphone will reach customers before December 25. While the 64GB Sandstone Black version ships in 5 business days, the 16GB Silk White variant ships in 10 business days.
OnePlus is also discounting its official accessories, including the JBL E1+ earphones, by 10 to 20 percent.
You can visit the Black Friday specific landing page for more details.
Share